Challenge Kids to Walk, Bike, or Carpool to School for Four Weeks!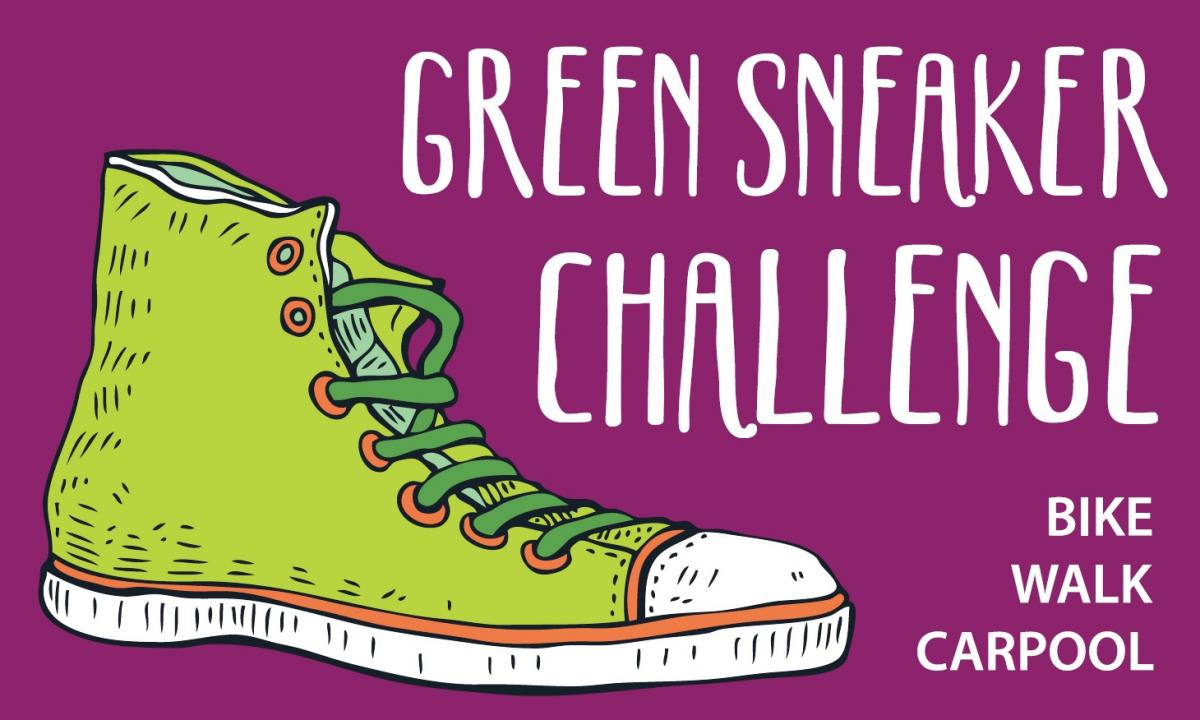 The Green Sneaker Challenge is our newest contest to encourage kids to walk/bike/carpool to school at least once a week!  It can be implemented for any four week period. The Sonoma County SRTS program encourages implementation of the Challenge during a four week period between March-May, or during the month of October.  
Click HERE to register for the Spring 2018 Green Sneaker Challenge.  The Registration Deadline for 2018 is Friday, February 2nd.  Supplies will be delivered to registered schools in March.  
Green Sneaker Challenge Guidebook - Read our guidebook for step-by-step instructions on how to implement the Challenge. 
GREEN SNEAKER CHALLENGE DOWNLOADABLES: 
 
POSTERS:
Registered sites will receive a supply of printed copies of the following 8 1/2 x 11 color poster to hang around school. Modify a poster with your Green Sneaker Challenge Morning Stamp Dates. 
FLYERS:
For download/printing by individual sites to advertise the Green Sneaker Challenge via email, backpack mail, facebook, etc.  
Spanish Flyer (day of week not specified)
OTHER MATERIALS:
 
GREEN SNEAKER CHALLENGE CARD/BACKPACK TAG - SRTS will supply printed copies of the GSC card to registered sites during our Spring Challenge period. 
GREEN SNEAKER CHALLENGE LOGO (PDF) (JPEG) - SRTS will provide one printed poster of the Green Sneaker Challenge logo to registered sites during our Spring Challenge period. 
GREEN SNEAKER CHALLENGE DONATION LETTER (MS Word/Modifiable) - modify to request donations from local businesses/organizations
Green Sneaker Challenge and corresponding materials originally developed by the Marin County Bicycle Coalition's Safe Routes to School program and adapted and customized for Sonoma County.