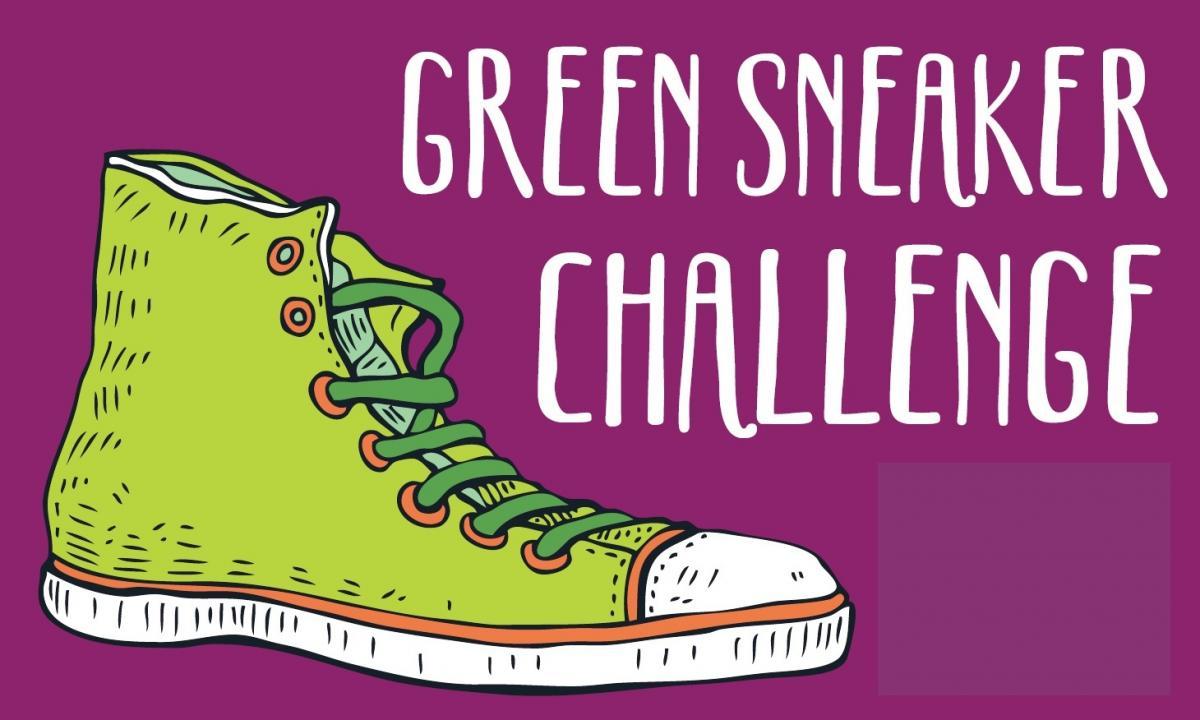 CHALLENGE STUDENTS (OR THE ENTIRE FAMILY) TO WALK, BICYCLE, SCOOTER, OR SKATE IN YOUR HOME NEIGHBORHOOD* FOR 30-DAYS BETWEEN APRIL 1-MAY 31st, 2020!  
 
We may be sheltering-in-place, but fresh air and physical activity is essential to our physical and emotional health. Maintain social distance and stay close to home while taking advantage of this time to build knowledge about bicycle and/or pedestrian safety, health, the environment, and your community! *option to exercise indoors if necessary  NOTE: End date extended to May 31st. Challenge documents may still have the original May 15th end date on them...disregard that! 
 
HOW TO PARTICIPATE:   
 
Track your physical activity, miles, minutes, and/or steps during the months of April and into May, using our Individual and Family Tracking Sheets (scroll down to download)
Complete fun, related activities from our Green Sneaker Challenge BINGO sheet (scroll down for links to videos & other resources referred to on BINGO sheet)
"Like" Sonoma County Safe Routes to School on Facebook and/or Subscribe to the Family Bicycling E-News for challenge updates, announcements, and/or future events (optional)
Submit Individual & Family Tracking and/or BINGO sheets to the SRTS Program, postmarked by May 31st, 2020 (submission instructions included on each sheet) 
Compete with other families and schools for the most miles, minutes, and steps generated. Note: the GOAL is 30 days, but materials with less than 30 days of activity and/or Bingo achievements are eligible for prizes. 
All submissions will be acknowledged and entered into a drawing for fun prizes! Families and schools with the most miles/minutes/steps will be announced after Challenge ends. 
NEW: Families who submit Challenge Materials by May 31st will ALSO be eligible to win one of five $50.00 Gift Cards, donated by the Bay Area Air Quality Management District's Sonoma County Resource Team! 
 
TRACKING SHEETS AND BINGO SHEETS
 
Individual Tracking Sheet (PDF)  English   Spanish
 
Family Tracking Sheet (PDF)  English   Spanish
 
Green Sneaker Challenge BINGO ACTIVITY SHEET (PDF)  English   Spanish
 
Individual/Family Excel Tracking sheet (alternative to above printable PDF's): English    Spanish
For families with experience using Excel!  Formulas automatically calculate totals for individuals and families!  Update tabs with names of participating family members and submit Excel sheet to SRTS program via email by May 31st, 2020. 
Green Sneaker Family Challenge PACKET (all above materials in ONE downloadable PDF Document): English  Spanish 
BINGO ACTIVITY ONLINE RESOURCES (top to bottom, left to right on BINGO sheet)
 
Questions? Email Safe Routes to School. 
 
*Above referenced videos developed by the Oregon Safe Routes to School Program
- Green Sneaker Challenge Logo developed by Marin County Safe Routes to School program and adapted for use our Sonoma County Challenge.  
- Big Tadoo Puppet Crew developed and sponsored by Alameda County Safe Routes to School Program and Transform